Tai Hang Dragon Dance welcomed by a sea of visitors last night
By: Michael Shum、Erica Chin、Elisa Luk

Edited by: Winnie Ngai、Jianne Soriano

2017-10-04
The annual Tai Hang Fire Dragon Dance has once again become an attraction for locals and visitors alike. This year, the tradition celebrated the Mid-Autumn Festival and the 20th anniversary of Hong Kong's return to Chinese rule.
Long lines of spectators stretched all the way from Wun Sha Street to King Street and Sun Chun Street yesterday evening, despite the hot and stifling weather.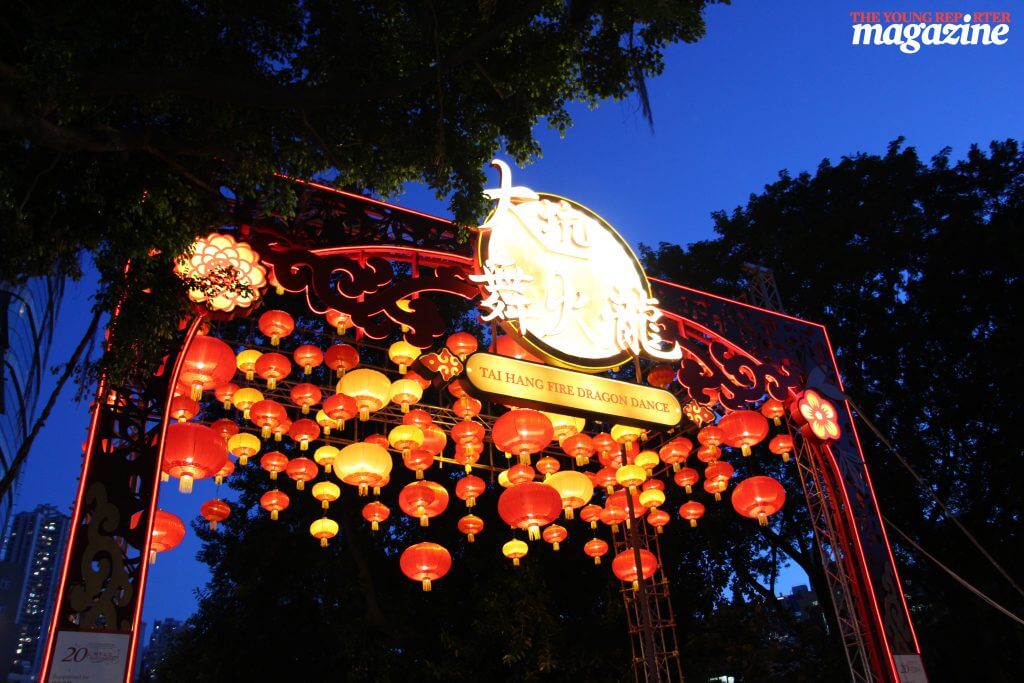 The 67-meter long blazing dragon was made up of into 31 sections led by a 48-kilogram dragon head. A rattan frame stuffed with pearl straw formed the body.  More than 70,000 incense sticks were then inserted by members of the Tai Hang Residents' Welfare Association.
The burning dragon left Lin Fa Kung Temple at around 7:30 p.m. It paraded around Tai Hang to the sound of banging drums and gongs, before returning to the main stage in Wun Sha Street where the burnt out incense sticks were replaced.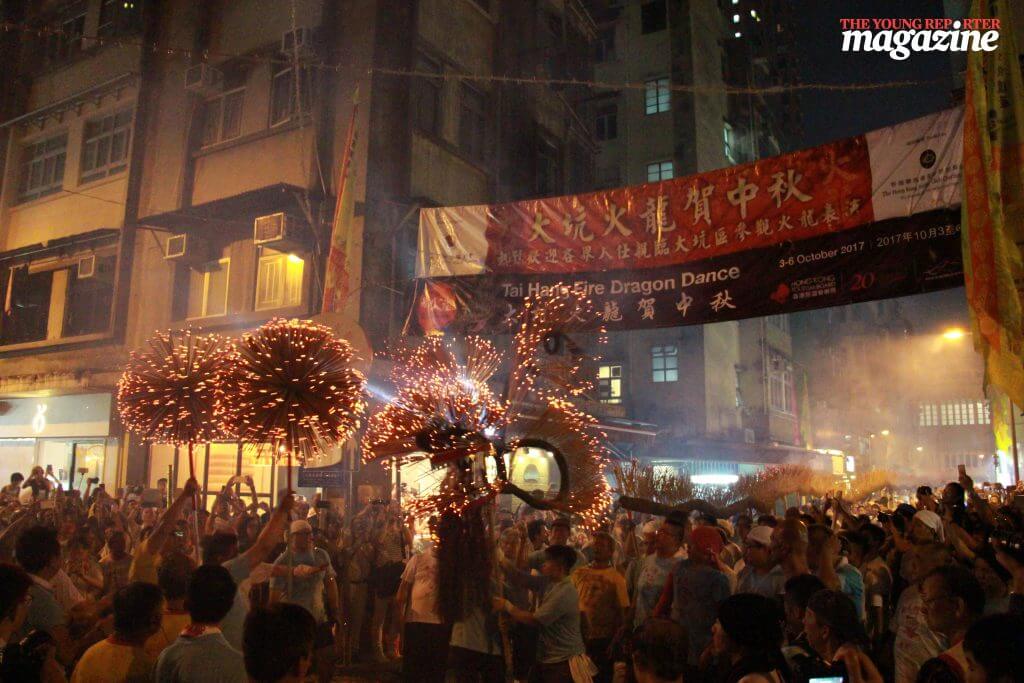 About 300 dragon dancers took part in the performance this year. The youngest was 16 years old, and the oldest was 80 years old.
There were also a few foreign faces among the dancers.
Mr Mak, an experienced dragon dance team member, said he didn't mind the smoke from the incense.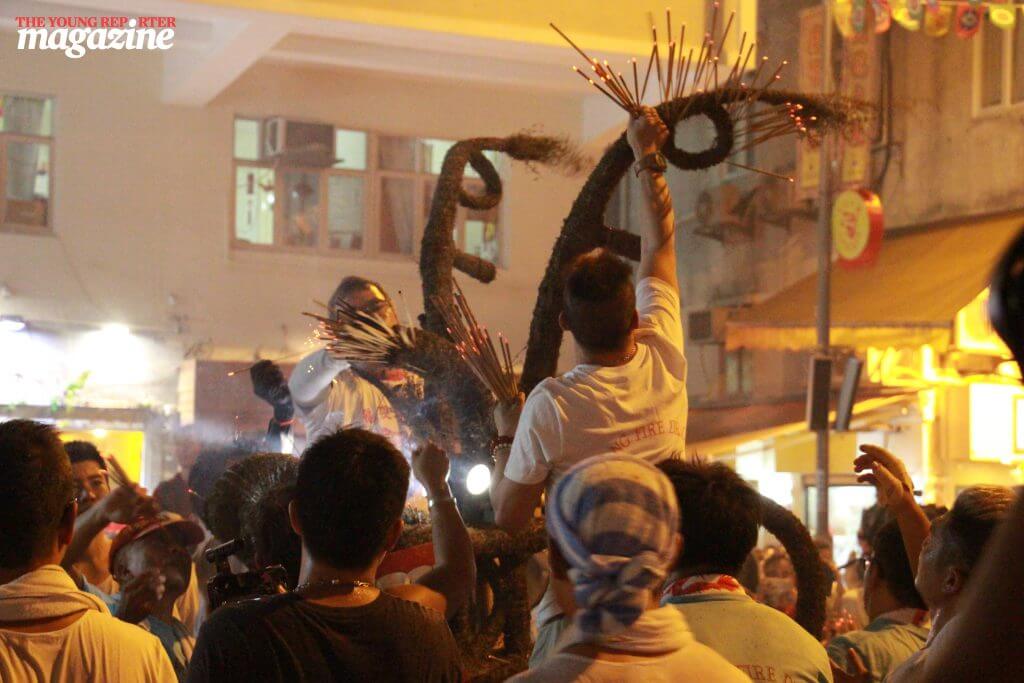 "I have been in the business for around 40 years. I am used to the burning [incense sticks]. Since this event is held only once a year, our members strive to give our best performance," he said.
Philip Chan, who has been a dragon dancer for 10 years, was introduced to the event by his friends.
"It requires stamina to hold the dragon since it is quite heavy. Traditionally, only boys can hold the dragon," said Chan.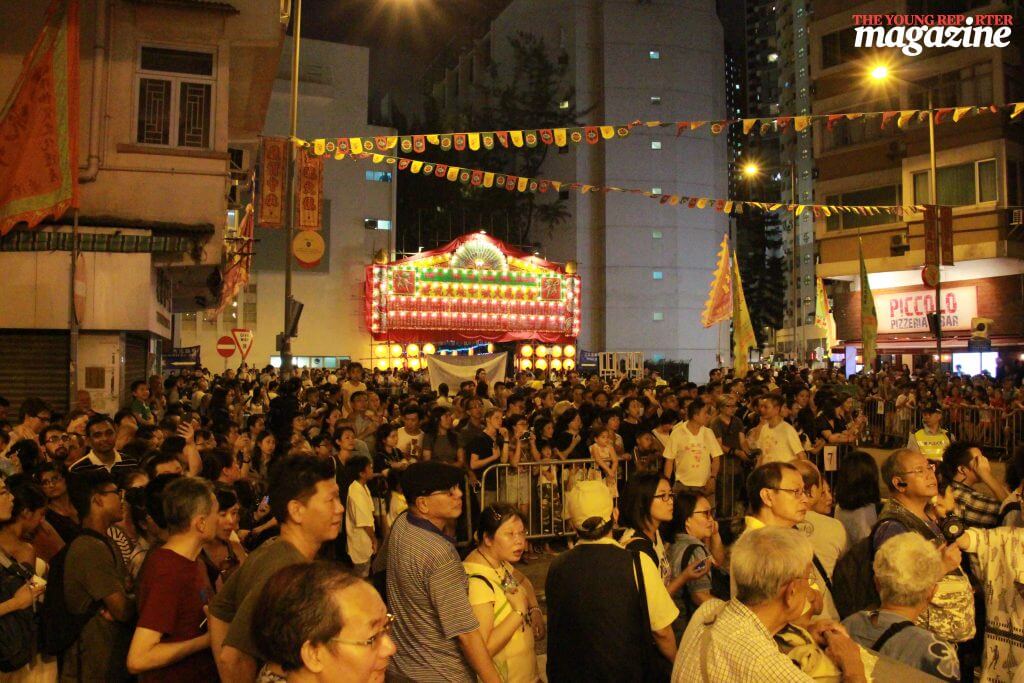 Gnap, an exchange student from Slovakia, watched the dragon dance for the first time.
"I think it is very interesting first of all to be here, to experience and to take a look at the local [Hong Kong] culture," said Gnap.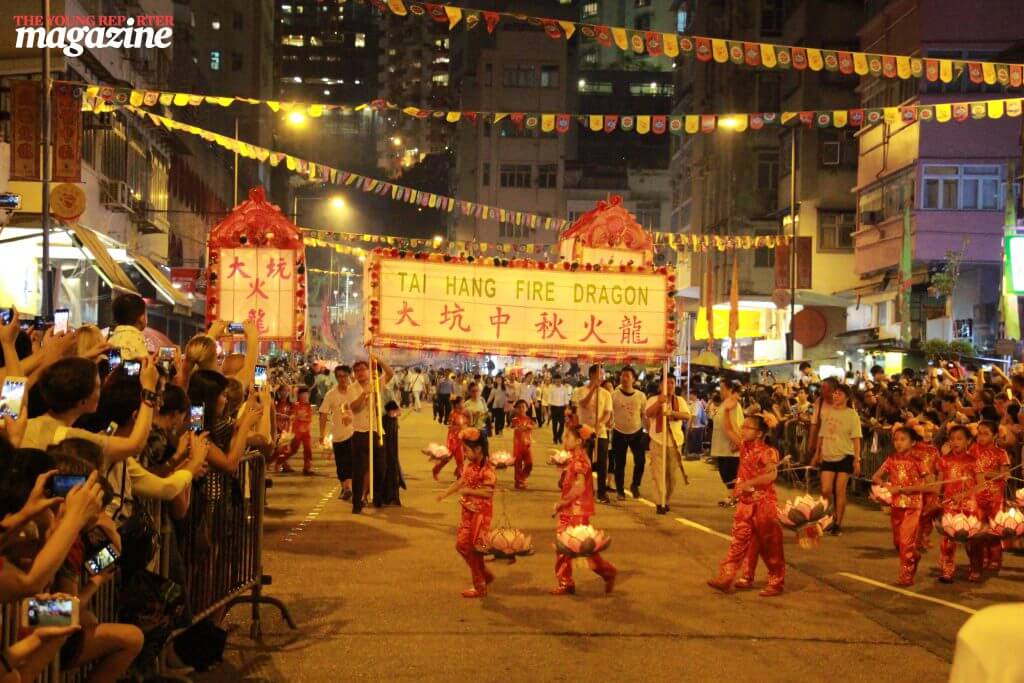 The fire dragon dance ritual originated in the 19th century, when Tai Hang was struck by plague and typhoon. Locals danced for three days to ward off the plague .
In 2011, this traditional was added to China's national list of intangible cultural heritage and has since been celebrated every year.
This year, the festival is extended to four days from 3rd October to 6th October to accommodate more visitors.
Reported by Erin Chan, Erica Chin, Elisa Luk and Michael Shum
Edited by Jianne Soriano and Winnie Ngai