The Young Reporter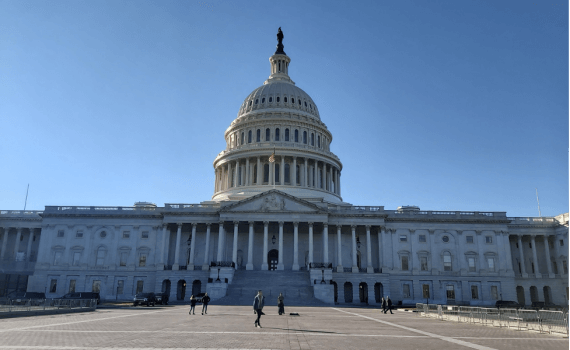 Hong Kong Trump supporters urge US to be harsh on China as Biden takes office
Since immigrating to the United States from Hong Kong more than 20 years ago, Matthew, a 44-year-old actuary living in Virginia, has voted four times in the presidential election. Twice for Barack Obama and then for Hillary Clinton. In 2020, it was Donald Trump.  Pro-democracy Hongkongers, like Matthew, have seen government crackdowns on the city's autonomy and freedoms during the anti-extradition protests and after the passage of a draconian national security law. Feeling desperate, some projected their hope onto former President Mr. Trump, who they thought gave China a hard time.  But as that hope is extinguished when Joe Biden came to office as the 46th US President on Wednesday, Hong Kong Americans who sided with Mr. Trump wait and see how the country's relationship with China may develop in a new era.   "I hope the new cabinet would understand the so-called 'cooperation with the CCP' and a 'win-win' will only make the CCP win twice and do no good to the US in the long term," Matthew said in a text interview on the day of the inauguration. He did not want his surname to be shown for fear of being targeted by authorities.   Though Matthew recognised the Democrats' effort in pushing forward the Human Rights and Democracy Act last year -- a bill that requires the US to assess Hong Kong's autonomy and allows punishing officials violating human rights -- he found the tariffs imposed by Mr. Trump more effective in weakening China and doubted if Democrat Mr. Biden would endorse them.  Mr. Biden's aide said in August that the president "would re-evaluate the tariffs upon taking office" but had not committed to lifting them, the Washington Post reported, after Mr. Biden blamed the taxes for harming America's economy.  When asked if he would make China pay for …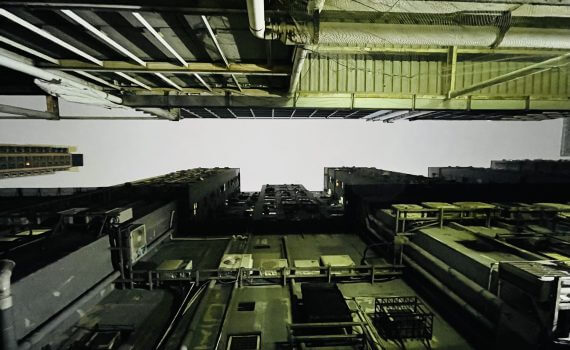 My day in Chungking Mansions: Disconnected "country" in Hong Kong
The elevator in this 17-storey behemoth of a building with more than 4,000 residents and hundreds of small businesses, can only hold five people. Waiting for an uncrowded one needs both patience and luck.  After 10 minutes, I give up and enter the stairwell to walk six numbers of flights downstairs. The walls are covered with graffiti. Through the window, I can see nothing but pipes with black stains.  Nearly half a century ago, Chungking Mansions was one of the most upscale buildings in Tsim Sha Tsui. But now, this complex has become a low-priced gathering place for minority groups and asylum seekers.  Before the pandemic, it used to see about 10,000 visitors every day. They come here for authentic food, affordable rooms, drugs, and prostitutes. For decades, some local people have viewed the complex filled with crimes and violence, as another "Kowloon Walled City," which was known for its high density and lawlessness. But fewer visitors amid the pandemic have made this building further disconnected from the outside world. I'm here to spend 24 hours, to get inside the look of this building and its people.  It's 5 pm on Sunday. Outside the stairwell on the ground floor, about 10 Africans are drinking beer and watching football on the television with loud music. I feel nervous in this unfamiliar place with so many corners and aisles, which are like scattered puzzle pieces. So I choose to stand still and look around to figure out the direction.  Luckily, someone is waving at me. I tell him that it is my first-time visit and ask for his advice. This 37-year-old Indian grocery shop owner, Muddassar Ahmed, is keen to give me an introduction. This five-block complex has more than 3 hundred stores. Most are run by African and Indian migrants and …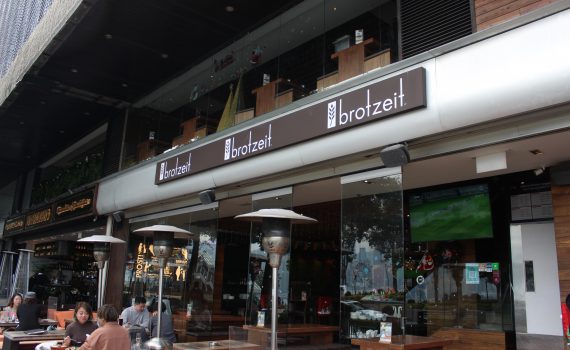 Hong Kong's enhanced coronavirus control in the restaurant industry draws controversy
On December 8, Chief Executive Carrie Lam announced that dining regulations are to be more stringent as the fourth-wave of coronavirus fast approaches Hong Kong.  In addition to maintaining the two-person gathering limit, the dining time at the restaurant was further shortened to 6 pm Fitness centres, sports premises, beauty salons, massage parlours and other places that are normally open were also required to be closed. These measures take effect on December 10. These measures were taken in response to the consecutive rise in triple-digit confirmed new cases of coronavirus since December. "We experienced this before," said Percy Lam Kwok-Ming, the manager at Brotziet, a German cuisine restaurant in Tsim Sha Tsui. He referred to the third wave of Covid-19 and said that they lost around 30% of their business during that time. The food and beverage sector saw a 35.3% decrease in sales during the third quarter of 2020, according to government statistics.  "We had to take a lot of no-pay leaves so it affects our salary," said Pujan Rai, a staff at Brotzeit. She said that since part of her salary goes to supporting her family, whose income is also affected during covid, "it is a bit of a struggle every time a new wave hits Hong Kong." Ms Rai thinks it's too much to ask the restaurant to close at 6 pm as they can't get more revenue from the sale of alcohol or drinks, even have to rush customers to eat as soon as possible. She found the 6 PM limit to be excessive, since Brotziet is a restaurant and bar, closing at 6 pm means they sell fewer drinks and have to rush dining customers as well since the restaurant originally opens till 2 am, "pushing the closing time back to 8 or 9 pm …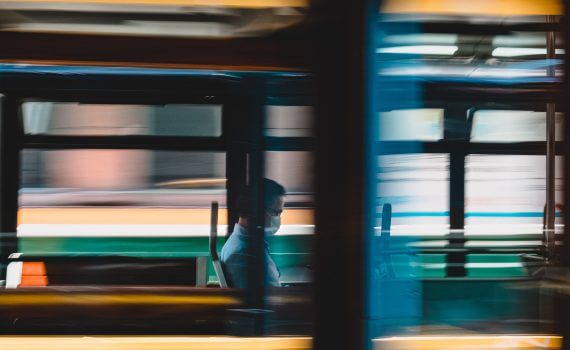 Unhygienic Masks Sold Online Despite Ban
In November, Tony Chan, a vendor on the sales platform, Carousell, was offering to sell face masks for $250 a box. He agreed to meet us at an MTR station to collect the cash. But one hour before the scheduled meeting time, Mr Chan stopped responding to our messages. The brand of mask Mr Chan was selling, Bedah Karet Masker, had been seized by Hong Kong Customs in April after tests showed it contains an excessive amount of bacteria. Carousell is a Singapore-based online platform where users can buy and sell new or second-handed products. Apart from merchandise, it also offers tutoring services, properties and jobs. Counterfeit and prohibited products are supposedly not allowed, but there are no checks or enforcement procedures. There is also no specific regulation on the sale of face masks. "For masks, certification is not required, as long as they comply with the specifications in the listing rules on Carousell,"  a customer service spokesperson from Carousell explained during a live online chat with us. The Bedah Karet Masker masks Tony Chan offered was one of 15  [identifiable] brands seized by Hong Kong Customs under "Guardian", an operation in April this year to crack down on masks that did not comply with the Trade Description Ordinance. Since January, nearly 6 million masks have been confiscated by officers. Test results show that 10 of the 15 brands seized had excessive levels of bacteria. Most of the packaging did not list where the products were manufactured. Hong Kong Customs said in a press release that most of the masks came from Southeast Asia or Central Asia. Still on sale Seven months after the Hong Kong Customs operation was launched, our observation indicates that four of the problematic brands are still being sold through Carousell. These include AD …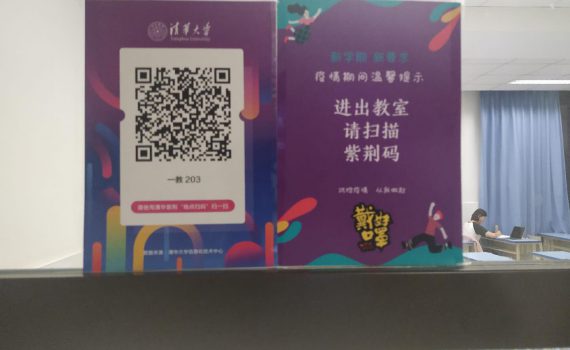 Various experiences of mainland students' semi-closed post pandemic campus life--reasonable, formalised or creativity motivating?
As the new autumn semester began in September, 31 provinces have arranged students back to school for on-campus teaching according to the Ministry of Education. To better control COVID-19, universities have established a semi school-disclosure policy. It means students are not allowed to go out of school as usual. Universities implemented many protection measures to prevent COVID-19 as well.   Among many universities' school closure policies, Tsing Hua University has done a good job according to the Beijing Municipal Education Commission. "Tsing Hua University currently implements a filing system with an app called Tsing hua zijing app," according to the Beijing Municipal Education Commission. Acting as a tracking and reporting system, it is mandatory for students to use this wherever they go. When students leave school, they need to report the reasons for leaving the school, travel trajectory, time of entry and exit on the online system in advance. After filling in advance, they can enter and exit the campus without approval.  "This seems to lack the restraint of one student, but by giving students a certain degree of autonomy and inspiring everyone's awareness of epidemic prevention, it can eventually implement epidemic prevention measures," said Liyi, the Deputy Secretary of Beijing Municipal Education Working Committee, Spokesperson of Municipal Education Committee. Linked with every student's student ID, Tsing Hua zijing app tracks each student's location in Tsinghua university through their QR code scan record on campus. "When entering any interior space such as a canteen, a dorm or a classroom, we have to use this app to scan local QR code before the entrance," said Zhang Zhihao in a chat interview, a year 4 student in the department of civil engineering in Tsinghua University.  Moreover, this app has a function of "Report Body Temperature", which is connected to a robot body temperature …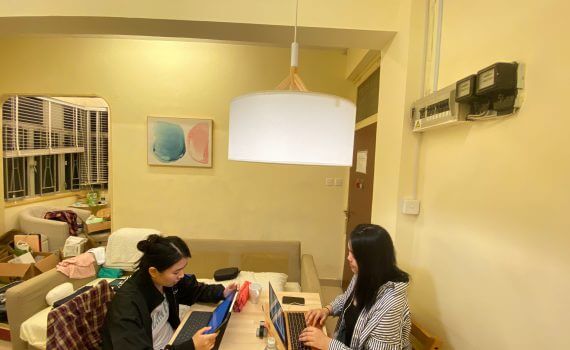 Airbnb quarantine service boosts with local residents' concern
A girl with an electronic wristband dragged her huge suitcase into a building but dared not make a sound.  Chen Yanni, a student from the mainland, was going to do her 14-day quarantine in a flat in a residential building listed on Airbnb. Many mainland students, like Yanni, preferred to be quarantined in an Airbnb flat rather than a hotel. The fact that renters of Airbnb are not required to provide their travel history and usually conduct self-quarantine raises concern over hygiene safety among local residents. Airbnb, the world's largest lodging platform, has been operating in Hong Kong for four years. Up to July 2020, the number of mainland students who stated their intention to study in Hong Kong increased by 30.77% from the previous month, according to Kai Tak Education, a mainland education agency for Hong Kong Universities Application. At Hong Kong Baptist University, more than 90 Year 2 and Year 3 mainland students returned to Hong Kong for the new semester in September. That's about one-third of the mainland students at the University. "Compared with hotels, Airbnb has the advantages of having cooking facilities. I am less lonely and space is bigger," Ms Chen explained. She quarantined with two friends in an Airbnb apartment in Tsim Sha Tsui. "No outdoor activity for 14 days is already frustrating enough, not to mention in a very tiny space," Ms Chen added. She wanted to live somewhere that felt more like home. On the Airbnb listing, there was no description of whether this apartment accepts quarantine tenants. Potential tenants need to personally message the house owner to ask. "After texting about 30 landlords in person on Airbnb, about 28 replied that they accepted quarantine but needed to make sure nobody would notice us when we enter the apartments," said Ms …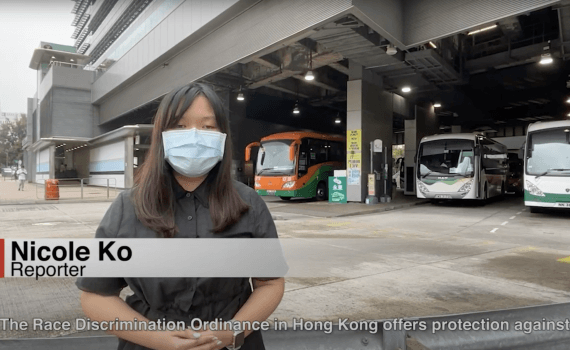 Mainlanders facing racism in workplace
Mainland migrants in Hong Kong face racism in the recruitment process. Since 1997, there have been 1.5 million mainland Chinese moving to Hong Kong. About 20 percent of Hong Kong's population are migrants from the Chinese mainland. But their cultural background, language, and sometimes education level makes integration into Hong Kong tough.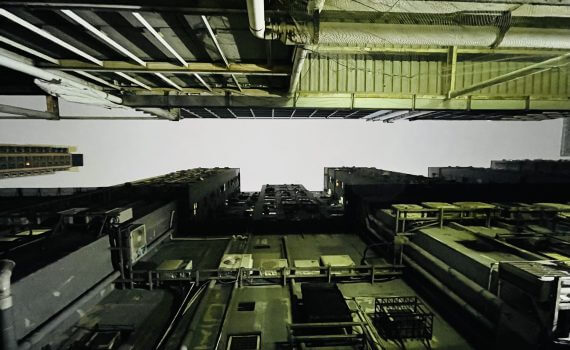 My day in Chungking Mansions: Disconnected "country" in Hong Kong
The elevator in this 17-storey behemoth of a building with more than 4,000 residents and hundreds of small businesses, can only hold five people. Waiting for an uncrowded one needs both patience and luck.  After 10 minutes, I give up and enter the stairwell to walk six numbers of flights downstairs. The walls are covered with graffiti. Through the window, I can see nothing but pipes with black stains.  Nearly half a century ago, Chungking Mansions was one of the most upscale buildings in Tsim Sha Tsui. But now, this complex has become a low-priced gathering place for minority groups and asylum seekers.  Before the pandemic, it used to see about 10,000 visitors every day. They come here for authentic food, affordable rooms, drugs, and prostitutes. For decades, some local people have viewed the complex filled with crimes and violence, as another "Kowloon Walled City," which was known for its high density and lawlessness. But fewer visitors amid the pandemic have made this building further disconnected from the outside world. I'm here to spend 24 hours, to get inside the look of this building and its people.  It's 5 pm on Sunday. Outside the stairwell on the ground floor, about 10 Africans are drinking beer and watching football on the television with loud music. I feel nervous in this unfamiliar place with so many corners and aisles, which are like scattered puzzle pieces. So I choose to stand still and look around to figure out the direction.  Luckily, someone is waving at me. I tell him that it is my first-time visit and ask for his advice. This 37-year-old Indian grocery shop owner, Muddassar Ahmed, is keen to give me an introduction. This five-block complex has more than 3 hundred stores. Most are run by African and Indian migrants and …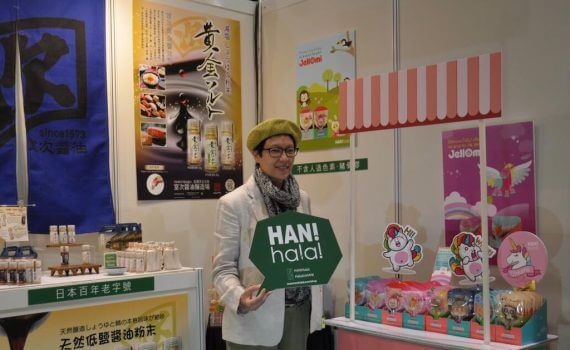 Hani Halal – The Award-winning business making Hong Kong Halal-conscious
From Halal lollipops to gelatine sheets, Hani Halal's online shop sells anything Halal as the name suggests. With no artificial colours, the shop's fan favourite sweet rose lollipop is hand-decorated for its customers.  In October 2020, the business won an award for its Medjoul dates at the LOHAS Expo cum Vegetarian Food Asia 2020.  The term Halal is an Arabic word that means "permissible." In the context of food, it refers to the dietary requirements of Muslims based on their Islamic faith. Muslims cannot eat pork and have special procedures for the slaughtering of meat, according to their religious rites.  Hani Halal, officially known as 3 Hani Enterprises Limited, started two years ago, in 2018, to bring a viable option for consumers of Halal food. Ms Leung, together with two other partners and the Incorporated Trustees of the Islamic Community Fund of Hong Kong, the official body for Muslims in Hong Kong, helped make her vision become a reality. "Food is the most easy way to connect with people, especially in Hong Kong. We talk business through food. So, food is something that is easy to connect with people," she said. She added that her business sells products globally, but mainly focuses on Hong Kong and Macau.   The award-winning business has also won a Manpower Development Award for 2020 from the Employment Retraining Board (ERB) for training both Muslims and non-Muslims on the dietary requirements of Halal food. There is a considerable demand for Halal food in Hong Kong, with 65% following a strict halal diet, according to research conducted by the Worcester Polytechnic Institute.  The city has 300,000 Muslims from various backgrounds, making up 4.6% of the city's population, according to the Hong Kong Special Administrative Region's Home Affairs Bureau. Muslims first came to the city during the British …