TYR The Young Reporter Magazine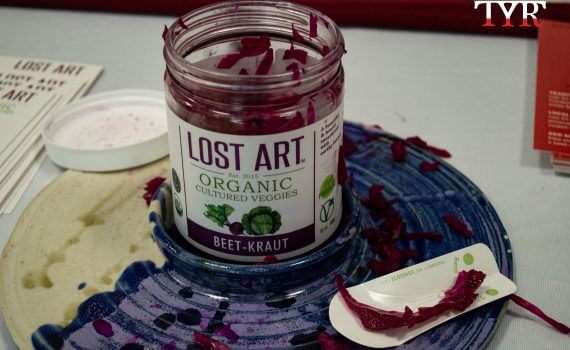 Vegan Food Fest promotes a plant-based living
The Boston Vegetarian Society held the 24th Annual Boston Veg Food Fest  in a sports stadium in Massachusetts last Saturday with over 100 vendors participating to advocate a plant-based diet, meanwhile promoting animal and environmental protection. Vendors at the Fest sold a large range of products from vegan food to sports gear. "We see whose books are coming out and who we think are the community we really like to hear from. We also look around to local restaurants turfs," said David Havelick, a key member of the Boston Vegetarian Society. According to Mr. Havelick, the first Boston Veg Food Fest, held in 1996, was born out of an idea from a group of vegetarians and vegans at Massachusetts Institute of Technology when "vegan" was a new concept to people and often mispronounced. In 2018, 3% of the American population declared vegans. However, the rate of vegetarians has remained 5% to 6% since 1999, according to a Gallup investigation. Google Trends suggests that searches of "vegan" in America have roughly sextupled since 2004, while those of "vegetarian" have remained the same. At the Fest, the vegan carrot cake from Cafe Indigo attracted many customers. The owner, Paul Dann, started their business when he and his wife made a vegan wedding cake to their vegetarian daughter as they were lack of choices in local bakeries back then. Viviana Wilches, a vendor of Shakti Warrior, had her table mottled by a variety of yoga mats made of cork, hemp fabric and natural true rubber.  "Yoga mats are made of plastics and they're not eco-friendly, and they end up in the landfill. We want to make a product that stays true to the practice and wellness and make sure it's not toxic," Ms. Wilches said. "A plant-based and vegan lifestyle is about everything …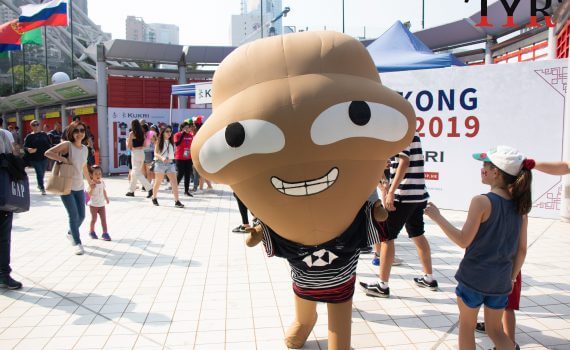 Hong Kong Sevens rolls out reusable pint cup initiative to combat plastic waste
The Hong Kong Rugby Union (HKRU) is set to introduce 250,000 reusable pint cups as part of its sixth annual "Green Rugby" campaign, with an aim to cut down on single-plastic use at this year's Rugby Sevens tournament. According to the HKRU, around 200 tonnes of waste was produced at the three-day mega-event amongst the 120,000 spectator in attendance in 2013, but the number was down by 100 tonnes as of 2016. This year, patrons would be asked for a HK$10 deposit paid either through cash or Octopus card for a reusable stack cup produced from fully-recycled plastic, which would be subsequently assembled, cleaned, and sanitized for reuse by local social enterprise BottLess over the course of the game and other non-rugby events, according to the HKRU. The Green Rugby is focused on providing not just a green campaign, but to also aim to work with local companies like Diwash to handle all of their dishware cleaning. Aside from working with the Environmental Protection Department (EPD), the Leisure and Cultural Department (LCSD), as well as large mainstream beverage suppliers like Carlsberg and Swire Coco-Cola Hong Kong, the HKRU has also partnered with local sustainability consultancy The Purpose Business to streamline and monitor the operation of the campaign. Dr. Merrin Pearse represents The Purpose Business based in Hong Kong and the Philippines. One of their main aims is to  reduce waste at the Sevens in 2019. "This Green campaign is the 6th year running, every year we aim to do something more," said Dr. Pearse. In previous years, the Green Rugby campaign has tackled food waste and eliminated plastic straws. This year was the first year it aimed to eliminate single-use plastic. In 2018, 61 tonnes of general refuse was collected from the event, marking a 48% of reduction from 2017. …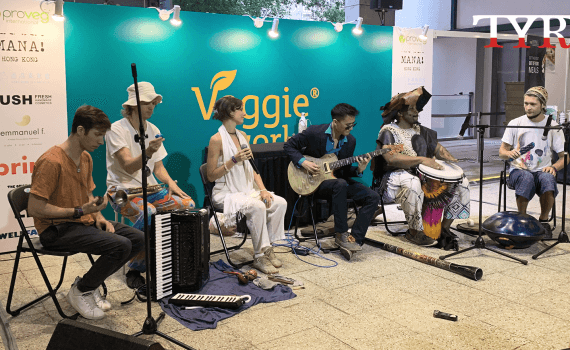 Weekend Review: Veganism struggles to grow in Hong Kong
People believe it costs more time and money to produce animal-free food and products in Hong Kong. Last weekend, PMQ Central held the first international trade fair and conference for vegan  living, VeggieWorld Hong Kong. And guests including nutritionists and company founders gave speeches inspire the Hong Kong community to live a vegan lifestyle. Vegan food has been the spotlight in the market. The first VeggieWorld Paris in 2016 attracted 6000 to 8000 visitors with the vegan products , such as superfoods, food supplements and meat and dairy alternatives. More than 50 vegan-friendly brands gathered in VeggieWorld Hong Kong to showcase visitors different types of vegan produce as alternatives for the regular ones like chips, chocolate, bread and cheese. Sarah, a foreigner who is living in Hong Kong, said she was glad to have discovered Mayse Artisan Bakery based in Tai Mei Tuk, a bread store which produces plant-based and gluten-free bread, because she has been suffering from gluten-intolerant.   She said despite the fact that the store is far for her, she is happy to start seeing vegan alternatives around because there had not been much choices in Hong Kong for her before.    Mikus, one of the owners of Mayse Artisan Baker, said although the ancient formula he uses to bake their gluten-free bread is successful, it takes them a maximum of  two days to produce a single loaf of bread. "Most of the bakeries nowadays use bleached flour and instant yeast to make bread faster for sales, but the outcome  is not good at all," said Mikus. Holding her new foldable recycle cup while strolling along stalls in the fair, visitor Jenn, who is not a vegetarian, dropped by briefly knowing there were recyclable cups, which she had "always wanted" on sale.   Though impressed by the creativity …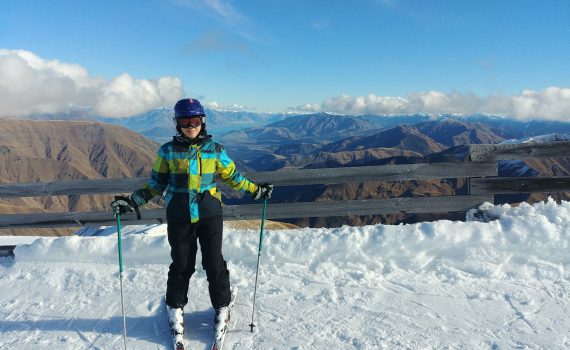 Working Holiday Scams
Working holidays are a popular way for young people from Hong Kong to spend time living abroad, but some are scammed because they weren't well prepared. Living in a concrete jungle like Hong Kong that's notorious for its expensive real estate, many young people may want to explore other countries by going on a working holiday. These vacations typically involve short term employment in lower paying jobs, such as working on a farm.  A working holiday allows participants to stay in a country for a longer period, ranging from a year to three years, depending on local regulations. Temporary jobs such as strawberry farming or helping out in a winery are popular.  According to the statistics from the Hong Kong government's Labour Department, 44,731 working holiday visas were granted between 2014 and  2018, and Australia has been the most popular among the 14 countries participating in the working holiday scheme. But there have been complaints of holiday makers being scammed because they are unfamiliar with the labour laws.  Garcia Fung, a 35 years-old backpacker, warned of the working holiday traps. "For instance, you may be underpaid by your employers, employers asking employees to transfer money before arrival, or some might even find that don't have a job because it does not exist," he said. Mr. Fung went to Germany for a working holiday when he was 29.  He had a limited choice of jobs because he did not speak German. He started his first job after staying in Germany for six months. During his stay, he had a job as a box packer. Mr. Fung was paid €2 for each box. However, he realised something was unusual after packing a couple of boxes when he was instructed to pack bags of white powder. When he asked  what the powder was, …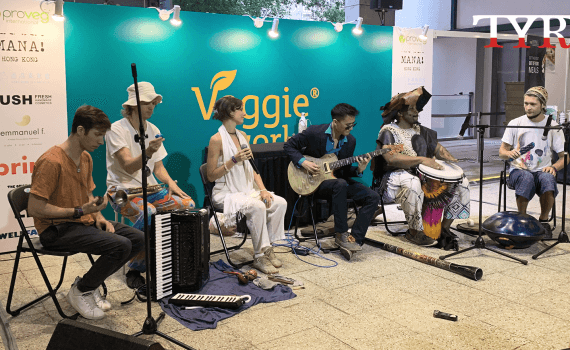 Weekend Review: Veganism struggles to grow in Hong Kong
People believe it costs more time and money to produce animal-free food and products in Hong Kong. Last weekend, PMQ Central held the first international trade fair and conference for vegan  living, VeggieWorld Hong Kong. And guests including nutritionists and company founders gave speeches inspire the Hong Kong community to live a vegan lifestyle. Vegan food has been the spotlight in the market. The first VeggieWorld Paris in 2016 attracted 6000 to 8000 visitors with the vegan products , such as superfoods, food supplements and meat and dairy alternatives. More than 50 vegan-friendly brands gathered in VeggieWorld Hong Kong to showcase visitors different types of vegan produce as alternatives for the regular ones like chips, chocolate, bread and cheese. Sarah, a foreigner who is living in Hong Kong, said she was glad to have discovered Mayse Artisan Bakery based in Tai Mei Tuk, a bread store which produces plant-based and gluten-free bread, because she has been suffering from gluten-intolerant.   She said despite the fact that the store is far for her, she is happy to start seeing vegan alternatives around because there had not been much choices in Hong Kong for her before.    Mikus, one of the owners of Mayse Artisan Baker, said although the ancient formula he uses to bake their gluten-free bread is successful, it takes them a maximum of  two days to produce a single loaf of bread. "Most of the bakeries nowadays use bleached flour and instant yeast to make bread faster for sales, but the outcome  is not good at all," said Mikus. Holding her new foldable recycle cup while strolling along stalls in the fair, visitor Jenn, who is not a vegetarian, dropped by briefly knowing there were recyclable cups, which she had "always wanted" on sale.   Though impressed by the creativity …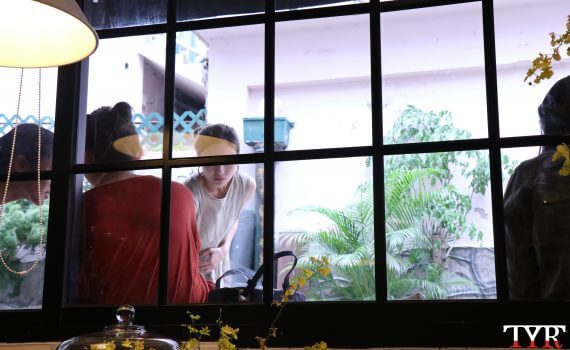 Minimalism in Hong Kong's minuscule flats
Tax consultant, Erica Ip Ka-yee, struggles to find space to work at home. She lives with her parents. "They [her parents] cannot let go of things easily so they keep everything and I understand them," said Ms. Ip, "This situation is unavoidable when living spaces are generally compact within the city." But Ms. Ip is a minimalist. She said her friends often approached her, asking about how to achieve a visually aesthetically-coherent and clean style, similar to images they see on Instagram and Pinterest. She started blogging about the idea in 2017. "To master minimalism, you have to come to terms with your own life in order to see real virtual changes in your living environment," said Ms. Ip. She explained that reflection is important in order to live a minimal life. But she believed few in Hong Kong truly give up their material desires when even their basic needs, such as proper shelter, cannot be guaranteed. Minimalism first emerged in the 1960s as an artistic and abstract ideology in New York, in which artworks were mainly composed of simple shapes, such as triangles and squares, according to information from Tate Modern, an art gallery in London. Today, minimalism has become a social trend that is more than just an artistic concept. Polish designer and college lecturer, Szymon Hanczar has been making the headlines since July 2015 when his idea on a 140 square feet "micro-apartment" appeared in Dezeen, an online international design magazine. "Extremely small flats are great for people who are minimalists, who want to enjoy city life," Mr. Hanczar said. According to Dezeen, Mr. Hanczar's apartment focused mainly on "comfort and functionality" by including merely the "essentials". For example, he hooked his bike, which had been an "integral element of life" for him in Wroclaw, over the wall …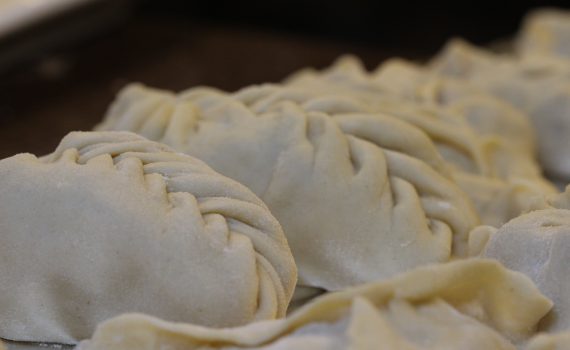 A taste of Central Asia culture
Central Asia has always played an important role in connecting the East and the West both during the Silk Road period and now by joining the One Belt One Road Initiative. Rich Turkic and Persian history and culture later affected by Soviet diversity are reflected in the wide variety of cuisine. The Central Asia Centre is a non-governmental organisation aiming to provide Hongkongers a chance to explore the history, culture, traditions and nature of Central Asia.  It has organised a cooking workshop to demonstrate Uzbek culinary art. The cooking class instructor from Uzbekistan, Ms. Munira, shows how to make golden-crispy buns with juicy meat — Uzbek samsa, which is a must-have on each table in her home country.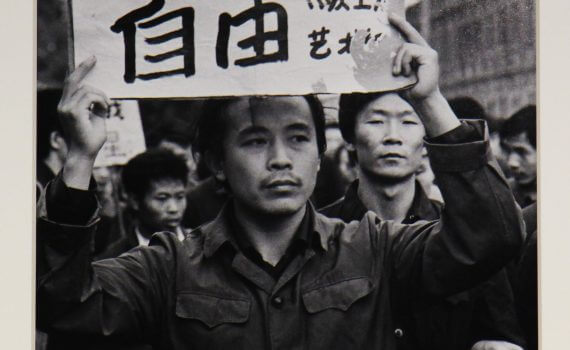 Art Review: The Stars Exhibition in Art Basel
This year, the 10th Chancery Lane Gallery especially displayed early artworks of a trio of avant-garde artists to commemorate the 40th anniversary of a historically important art event, which challenged official aesthetics and called for free artistic expression in the Post-Mao Era. Wandering at the colourful Art Basel, visitors could not help but slowed down their pace when a series of black and white photographic documentation came into sight. On an early morning in fall in 1979, the year after China initiated the economic reforms, a group of non-academy Chinese artists exhibited a total of 163 works with distinctive Modernist style and rebellious thoughts, displayed on the iron railings of The National Art Museum of China (NAMOC) after they were deprived the right to use an official exhibition space. Curators named exhibition with the word, Star, which means each star exists as an independent illuminator rather than the only illuminator during the Cultural Revolution when Mao Ze-dong was hailed as sun. This art exhibition without official permission gained huge supports from art students and famous artists at that time. On the following day of the opening, however, the police from the Dongcheng District of Beijing arrested two core curators, Huang Rui and Ma Deng-sheng, and acclaimed that The Star Exhibition affected the daily life of the masses and social order. After two months of demonstrations and negotiations, folk artists from The Stars Art Group eventually got legal permission to exhibit their artworks at the gallery of Beijing Artists Association, which attracted more than two hundred thousand audience. The second edition of The Stars Exhibition was successfully held in 1980, yet, it aroused the panic among senior figures of Chinese art field. An art exhibition jointly organized by Huang Rui, Ma Deng-sheng and Wang Ke-ping was banned due to the Anti-Spiritual-Pollution Campaign launched …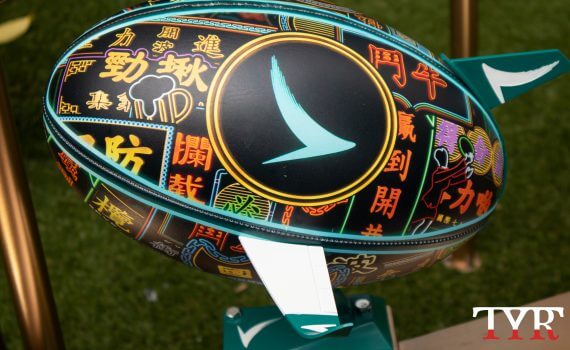 Sevens' Week: Hong Kong Sevens takes off
Sevens' major sponsor Cathay Pacific started showcasing an array of rugby footballs in prints of Hong Kong signature items, such as crispy eggettes and neon street signs during a promotional event at Hysan Place in Causeway Bay last Friday. With less than a week left, the Sevens has been hyping up for the annual Hong Kong Rugby Sevens. Cathay Pacific is holding an exhibition of their featured collection for this year's event, the "Collectaballs". The "Collectaballs" are a series of ten rugby footballs decorated in prints of items that represent Hong Kong. Prints include Hong Kong's common household tile game Mahjong, blue and white prints on porcelain cups used in Hong Kong traditional restaurants, dragon dance costumes seen in Chinese New Year, sweet "pineapple" buns, Cheung Chau's "Ping On" buns, prints on nylon-canvas carrier bags, words in Chinese Kickass font created by Hong Kong designer kit Man and Cathay Pacific Airways' iconic sign can all been seen in ten rugby footballs shown at the shopping mall's entrance. Try out their interactive private preview of the games beside the iconic rugby footballs exhibit. The promotion will be last till April 7th at Hysan Place. Stay tuned to our coverage on other related events coming on the Sevens.