TYR The Young Reporter Magazine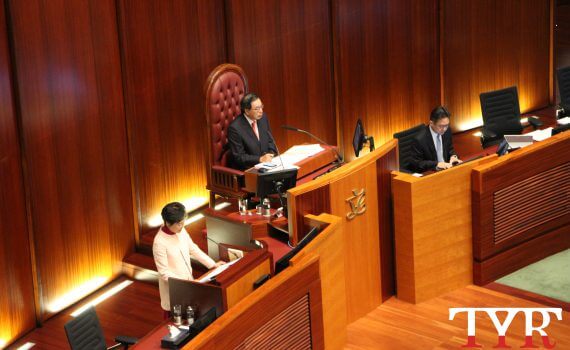 18/19 Policy Address: Policy Address rekindles hope for Chinese medicine industry
The Chinese medicine sector stands to benefit from a slew of healthcare measures announced yesterday at Chief Executive Carrie Lam Cheng Yuet-ngor's second policy address. The government unveiled a plan to subsidise certain Chinese medicine services, aiming to integrate traditional practice into the existing healthcare system in Hong Kong. Proposed measures include public funding for in-patient and out-patient services delivered in a future Chinese medicine hospital, as well as out-patient services offered by 18 Chinese medicine Centres for Training and Research at the district level. Subsidised in-patient integrative Chinese-Western medicine treatment will also be available in specified public hospitals, but the government said further details are still being discussed with the Hospital Authority. A Legco document shows that in recent years there is a growing trend that many people are opting for Chinese medicine. The number of visiting patients to Chinese medicine centres is up by 100,000 in 2017, from 1.1 million in 2015. Wu Wei, a senior Chinese medicine practitioner at the University of Hong Kong, said that he was delighted with the initiative, in light of the hardship the industry is currently facing. "I hope these measures can be implemented as soon as possible. It'll be even better if the Hong Kong government can learn from both the triumphs and pitfalls of the Chinese medicine industry development in China. We have to make use of Hong Kong's strong international reputation to head the industry in a good direction, " he said. For many patients, government subsidies will help with the cost of medical treatment. "Chinese medicine and treatment are quite expensive. The consultant and medical fee are over $1,000," said Ms. Yip, a patient receiving Chinese medicine treatment at the public clinic at Hong Kong Baptist University. "It's definitely good to have subsidies for patients on Chinese medicine …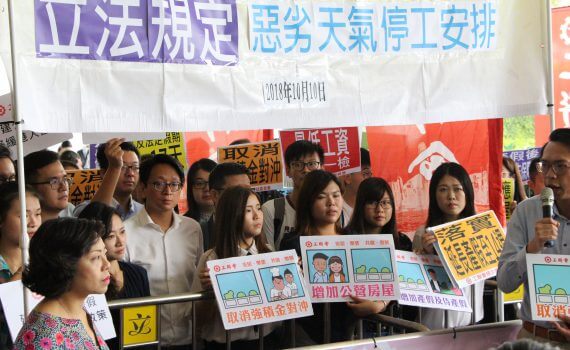 18/19 Policy Address: Long-disputed MPF hedging abolished after $36.5B vanished
This year's policy address may bring workers in Hong Kong a bit of good news. Chief Executive Carrie Lam Cheng Yuet-ngor said in her second policy address she would abolish the controversial hedging mechanism of the Mandatory Provident Fund. The hedging mechanism enables employers to withdraw money from the pot to offset severance or long-service payments. She also increased government subsidy of employers from 12 years to 25 years. Mrs. Lam added she was to boost the subsidy for employers from $17.2 billion to $29.3 billion to see the business sector through the 25-year transition. Chung Kim-wah, director of the Centre for Social Policy Studies at Hong Kong Polytechnic University, welcomes the abolishment. But he added that the proposal was "unfair to low-income workers" because they are usually bound to a contract which has to renew every year. Not all contract workers receive the MPF benefit. "Some employers will oppose this," said Dr. Chung, who also teaches social welfare at PolyU. "But as the government will subsidise employers with nearly $30 billion, it is unpersuasive for them to reject the proposal. The impact on employers has reduced a lot." But lawmaker Felix Chung Kwok-pan of the pro-business Liberal Party said he felt "very disappointed" with the policy. "We cannot accept the government's policy," said Mr. Chung. "After the cancellation of the MPF offsetting, labour cost will increase by 5.6%." He also complained the business sector would "have to spend $840 billion over the 25 years" under the new policy. Meanwhile, Wong Kwok-kin of pro-labour Hong Kong Federation of Trade Unions supports the abolishment and hopes the government will implement it as early as possible. "The government said the legislation would complete in 2024," said Mr. Wong. "The time frame suggested is unreasonably long." Statistics from the MPF Schemes Authority shows …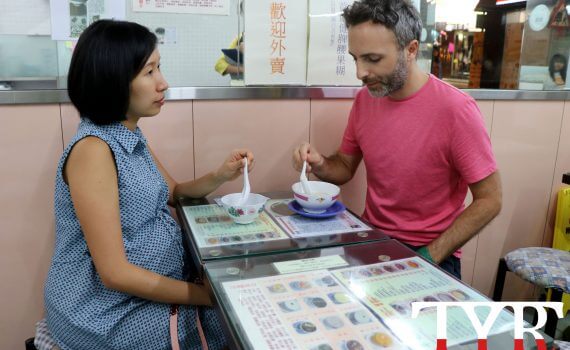 18/19 Policy Address: Government takes lead to extend maternity leave to 14 weeks
Reported by Vimvam Tong, Maisy Mok, Fifi Tsui Edited by Dorothy Ma and Sammi Chan Working mothers in Hong Kong will be able to enjoy 14 weeks of 80% paid maternity leave, that is an extra four weeks under existing labour laws. The first female chief executive of the city, Carrie Lam Cheng Yuet-ngor announced today in her second policy address that the newly extended leave will take immediate effect for civil servants. The extension is rolled out in view of the "much lower labour participation of women compared to men" and "a lower ratio of managerial roles taken by women" in Hong Kong, said Mrs. Lam. Employers can get up to $36,822 reimbursement per employee from the government to pay the leave. For employees with a monthly income of $50,000 or below, the additional four weeks of maternity leave pay will be borne by the government in full. The proposed extended maternity leave brings Hong Kong on par with the International Labour Organisation's suggestion after the related employment ordinance had remained unchanged for 48 years in Hong Kong. Compared with other locations in the region, the duration of maternity leave in Hong Kong is in line with Japan, but is still shorter than Singapore by two weeks. In mainland China, new mothers can enjoy 19 to 22 weeks off, depending on the province while fathers can get up to 30 days of paternity leave. Mothers in Hong Kong have mixed reaction to the 14-week leave. " I believe 10 weeks are enough," Katy Lam, an educator and a mother of two believes that the duration of leave should depend on the woman's occupation. "14 weeks would be better than 10 for sure," said Venda Lee, a 34-year-old expectant mother, who works as a movie trailer producer. She sees …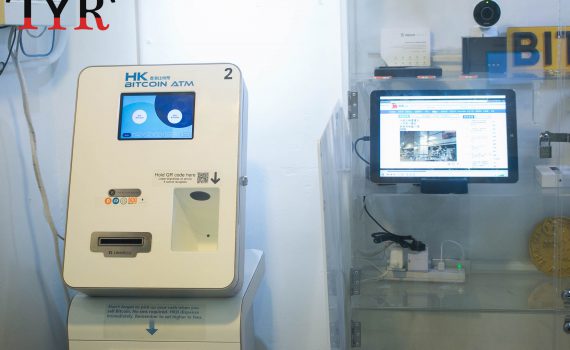 Investors unfazed over grey areas of Bitcoin regulation
Hong Kong has seen the rise of money laundering and illicit payments in this year. According to the Hong Kong Police Force (HKPF), there has been 3671 cases of deception-related crimes reported in the first half of 2018 -- including email scams and investment fraud. In addition, Hong Kong's anti-fraud squad has discovered that thousands of Hong Kong bank accounts have been used to launder about $4 million in the past year. Some of these fraudsters made use of Bitcoin -- a popular type of cryptocurrency -- to commit these crimes. First founded in 2009, Bitcoin does not need to rely on a central bank or single administrator to be sent from user to user.  To ensure its security, Bitcoin also uses cryptography to secure and verify transactions. As such, it is possible to conduct transactions anonymously, allowing these fraudsters to make use of its anonymous nature for ransom or blackmail. This also makes it difficult for police to identify fraudsters. Due to these crimes, local banks are increasingly wary about cryptocurrencies, which makes it more difficult for investors to obtain bank accounts to trade Bitcoin. For example, local cryptocurrency exchange Gatecoin received a notification from Han Seng Bank that their company bank account is suspended without further explanation last year. The exchange was forced to create a foreign bank account to continue with their operations. Banks are also charging high interest rates for many cryptocurrency exchanges in order to discourage investors to mine Bitcoin locally. according to the Bitcoin Association of Hong Kong. These concerns have prompted some nations to scrutinise their current cryptocurrency policies. For example, China is one of the most extreme regulators of cryptocurrency trading. The nation has started to ban Bitcoin miners, while also freezing bank accounts associated with cryptocurrency exchanges. They have even blocked …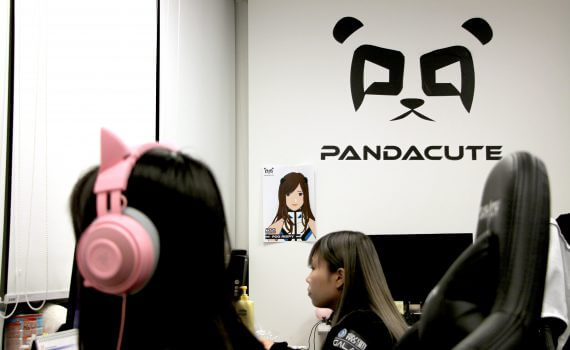 Tournament needed for future development of Hong Kong's esports industry
Hong Kong esports athlete, Lo Tsz-kin won a gold medal at the Asian Games 2018. However, since esports is not recognised as an official sport in Hong Kong, he is not eligible to receive the $400,000 cash award as other gold medalists under the Athlete Incentive Award Scheme. Hong Kong's esports industry has been developing slowly compared to other countries, experts say hosting mature tournaments is the key to the industry's future development. The city has a large amount of highly skilled players, yet the industry had started late and the development of the local esports industry is slow when compared to other regional countries which started around the same time as us like Japan and Vietnam, said Marbles So, manager of Kowloon Estadium, a company which provides practice venue and management for professional esports players. According to a report by Cyberport published in 2017, Hong Kong has more than 300,000 esports players. Professional esports teams have been set up by esports management companies such as Kowloon Estadium and Hong Kong Esports Limited. Many professional esports players, however, opted for developing their career outside of Hong Kong, mainly in mainland China and Taiwan. In 2012, Hong Kong League of Legends player Lau Wai-kin, who goes by Toyz, had won the Season 2 World Championship with his Taiwan-based team, Taipei Assassins. The Hong Kong government has been supportive of esports in recent years. In 2017, the government funded $35 million in the Hong Kong Esports Festival, the first esports and music festival organised by the Tourism Board. Acknowledging "tremendous potential" in the industry, Financial Secretary Paul Chan announced in the 2018 budget that the Hong Kong government will allocate $100 million to Cyberport for its development of an arcade for esports competitions and digital entertainment. Still, compared to the global esports …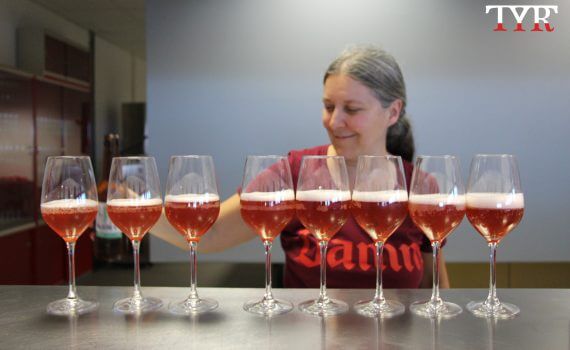 Catalonia's brewing independence
Spain has a new prime minister this week. Pedro Sanchez defeated his predecessor, Mariano Rajoy in a vote of no confidence. Rajoy is embroiled in a corruption scandal. Although Basque and Catalan nationalist parties voted in favour of Sanchez, it is unclear whether they will support his government. Sanchez, like Rajoy, will likely have to contend with Catalonia's continuing fight to split from Spain. Walk past any major street in Barcelona and you will notice row upon row of flags fluttering from balconies. In Catalonia, the Senyera estelada, is a symbol of independence. Some of these yellow and red striped ensigns with a lone white star have been there for so long that the stripes have been bleached almost pink and white by the sun. But the newer polemic symbol of Catalonia's quest to split from Spain are the yellow ribbons. These too are all over Barcelona: spray painted on pavements, tied to railings and lampposts, some of them, giant displays outside residential building stretching several storeys high. Yellow ribbons have become more common since last October when pro-independence parties claimed that most people in Catalonia chose independence from Spain in a referendum. Liz Castro is an American writer and publisher living in Barcelona. In May 2015, she was elected national secretary of the Catalan National Assembly, a grassroot movement for Catalan independence and Ms. Castro is currently chairwoman of the Assembly's international committee. She has been writing about Catalonia's fight for independence for years and is also an activist in the Catalan independence movement. Following last year's referendum, Ms. Castro wrote The Street Will Always Be Ours. Ms. Castro said that Spain is actively suppressing the Catalan economy by not funding the infrastructure that the region needs. "Catalonia represents 16% of the population but Spain only allocates ten or …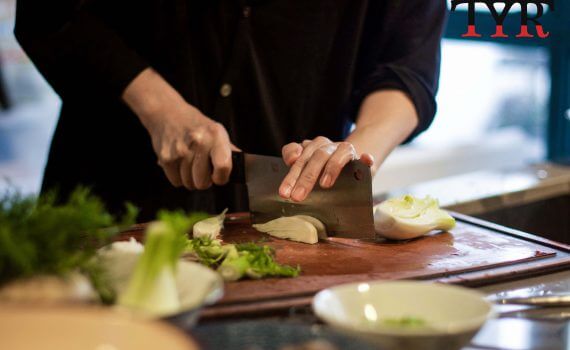 Discovering the city of Lijiang through taste
Northwest in Yunnan Province in China, Lijiang is a city rich culture. Its Old Town area has more than 800 years of history which played a crucial role during the ancient Silk Road. Craig Au-Yeung, show host and food columnist, along with his wife Millie Wong, showcase their travel experiences in Lijiang and demonstrates an uncomplicated but hearty Yunnan home dish — Stewed Potatoes and Rice — for the participating food enthusiasts. This workshop took place in the Taste Library on the fifth floor of PMQ in Central, a 2000 square-foot space which encourages culinary explorations through the form of literature with books from around the globe.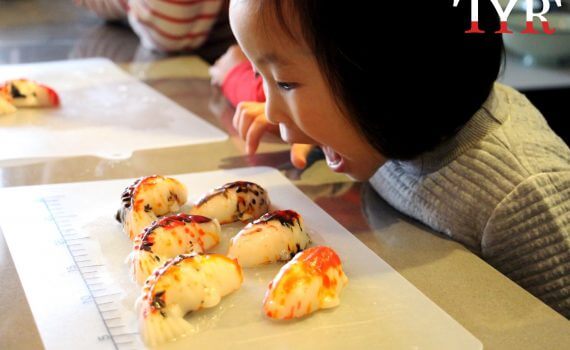 Chinese New Year speciality: Fish-shaped rice cakes
Following two families creating beautiful rice cakes in the form of fish at PMQ. During the Lunar New Year, the fishes symbolise having financial surplus while the rice cakes symbolise that children with grow taller and also do better in the coming year. Two families with two lovely girls prepare to start their craft with the help of Cordon Bleu graduate, Andy Dark, who teaches them how to create beautiful rice cakes.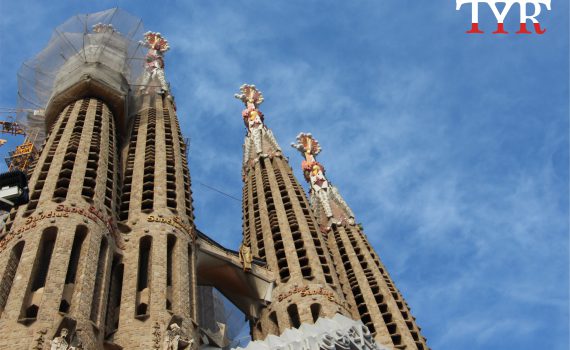 Gaudí's Barcelona
Sagrada Família is kind of hard to miss in Barcelona, not only because of its height and size, but it is unusual to see a seemingly old building constantly surrounded by construction cranes. On the day of visit, tourists craned their necks to gawk at the spire, some with the ice-cream they just bought from one of the mant vendors dripping down their front as they gawked at the spires.  Other posed as the crucified Christ outside the main doors. Unlike most crucifixes, the Jesus figure on this one stares down at an angle, almost as if he is flying. Such unconventional and sometimes over decorated designs are iconic of the Catalan architect, Antoni Gaudí (1852-1926). His work defines Catalan Modernism. Between 1984 to 2005, seven of his masterpieces were listed as World Heritage Sites by UNESCO, including Casa Batlló, Park Güell and the unfinished basilica, Sagrada Família. More than six million tourists visited Spain in April, according to the country's government data, and Sagrada Família alone drew more than three million people. A survey by Statista indicates that other masterpieces by Gaudí, including Park Guell, La Pedrera and Casa Batlló also rank among the top destinations. In 1877, Gaudí designed his first building, Casa Vicens, under the commission of a merchant Manuel Vicens, on Passeig de Gràcia, Barcelona. Further down the boulevard stands Casa Batlló with its colourful mosaic and dragon-like balconies. The line for tickets to these building may be long, but many more people pose for selfies outside. Visiting everyone of these Gaudí site in the city will set you back more than 100 euros ($923). Gaudí conceived those richly sophisticated columns, vaults and other geometric structures abstracted from "the Great Book of Nature." He once said, "The line belongs to human beings, and the curve belongs …