China eager to reduce energy consumption and pollution further, still faces lack of support
By: Rachel Yeo、Amy Ho、Phoebe Lai

Edited by: Erin Chan、Maggie Liu、Windy LI

2018-03-07
Reported by Rachel Yeo, Amy Ho and Phoebe Lai
Edited by Erin Chan, Maggie Liu and Windy Li
China has set a target to reduce energy consumption per unit of GDP by at least 3% over the coming year. Carbon emission will also be cut by 3.9% as part of China's goal to reduce pollution, Premier Li Keqiang said in his speech at the opening of the National People's Congress.
It is part of the country's effort to improve the quality and effectiveness of development.
The premier called for "greater emphasis on economic indicators that concern structure, quality, and efficiency that reflect the requirement to promote high-quality development".
Premier Li laid out plans to control chemical pollution along the Yangtze River where authorities closed down 959 illegal ports along the river and the subsequent ecological restoration is almost finished. He also hopes to promote integrated development in the Yangtze River Delta.
Coal and steel production will also be reduced by 30 million metric tons and 150 million metric tons respectively this year. Both of these industries are major causes of air pollution, yet China is still one of the world's top producers and consumers for coal and steel.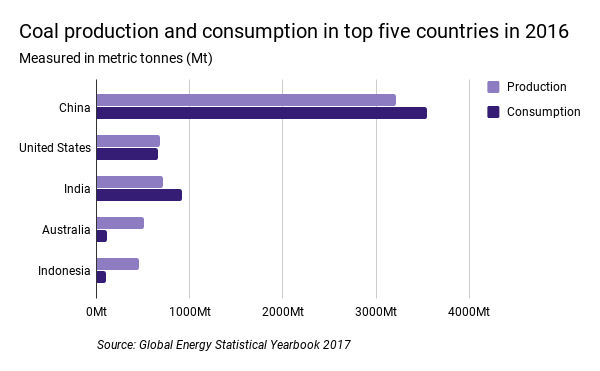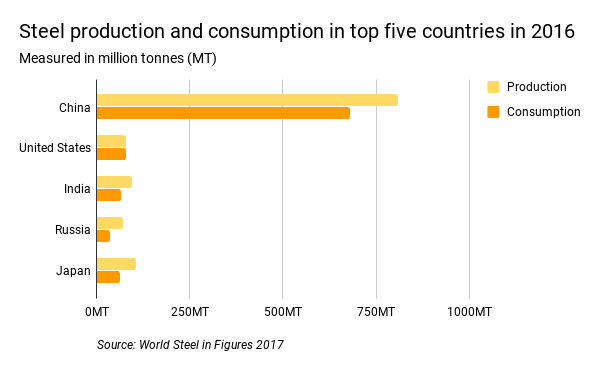 "We will use a combination of market and law-based methods to strictly enforce standards on energy conservation, environmental protection, quality, and safety to continue cutting overcapacity in the steel, coal, and coal-fired power industries," said Li.
He added that China has already upgraded coal-fired power plants to achieve ultra-low emissions and steel products that did not meet environmental standards were also immediately banned.
But China analyst Cheung Siu-wai points out that the country faces many obstacles in improving the environment.
China's carbon emission levels is still one of the highest compared to of the United States, India, Russia and Japan.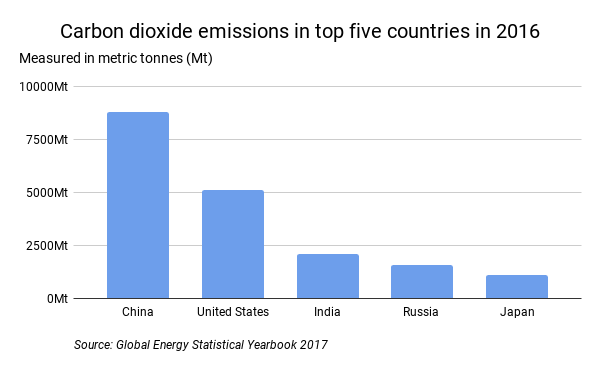 He mentioned that China has "several bad experiences" with their citizens while trying to decrease coal usage.
"Late last year the Central Authority ordered provinces to reduce coal burning for heating and encouraged them to switch to natural gas," Mr. Cheung said. "But there was a shortage in natural gas so people suffered, resulting in criticisms and complaints by the local people."
Mr. Cheung added that China lacks the technology needed to reduce pollution and energy consumption.
"The US has the advanced technology to burn coal but not create coal pollution. China wants to buy (the technology) from the US but they sell to China at a very high price," he mentioned.
China spent about $133 billion across all clean energy technologies in 2017, 24% more than that in the previous year, according to Bloomberg New Energy Finance.