18/19 Policy Address: Career prospects of contract teachers remain uncertain despite additional $4.7 billion in education
By: Jo Ng、Karen Kwok、William Tsui

Edited by: Erica Chin、Caroline Kwok

2018-10-10
The government will spend an additional $4.7 billion every year on education, including a new Life-wide Learning Grant, more administrative support for schools and more funding for students with special educational needs, Chief Executive Carrie Lam Cheng Yuet-ngor announced in the annual policy address today.
Of this, $1.5 billion a year will go to equalizing permanent teacher salaries in public primary and secondary schools in the new all-graduate teaching force policy. This policy eliminates the older, and lower-paid, certificated master/mistress teaching positions.
"The Government's expenditure on education is the most meaningful investment in our future and we should treat our teachers nicely," the chief executive said in her policy address.
Around 2,200 more permanent teaching posts were created last year, slightly increasing the teacher-to-class ratio in public schools.
However, contract teachers say they are being treated unequally. A report by the Hong Kong Professional Teachers' Union in 2018 shows that teachers hired on contract are paid 30% less than those in permanent teaching positions.
"The all-graduate teaching force policy still fails to ensure that contract teachers can get equal pay because schools can bargain with their salary based on that of permanent teachers', "said C.K. Cheng, a contract teacher from a local secondary school.
Contract teachers also have poor career prospects. Although more than a third of them have seven years experience and 10% have been teaching for ten years, according to the report, few are offered permanent teaching positions.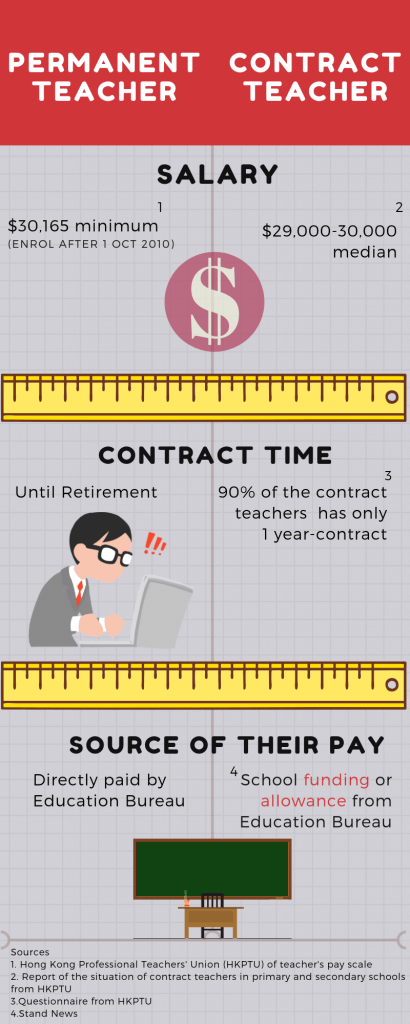 They also face the pressure of having to renew their contracts every year.
"The turnover of teachers on the contract term is high. They don't know when they will be fired," said Mr. Cheng.
Ip Kin-yuen, Legislative Council member and vice president of Hong Kong Professional Teachers' Union, said increasing the teacher-to-class ratio is one of the solutions to address the unequal treatment of contract teachers. Higher teacher-to-class ratio means more demand for permanent teaching posts and more contract teachers can then become permanent staff.
"Cancelling contract terms is the best way to solve the problem," said Mr. Cheng.
"The government should set up criteria for hiring teachers on contract term in order to guarantee their welfare," said May Chan Shuk-mei, a permanent teacher at a local secondary school who was a contract teacher for 10 years.
Mr. Cheng said schools do not benefit from hiring contract teachers because they cannot propose long-term education plans when they are not even sure how long they would stay.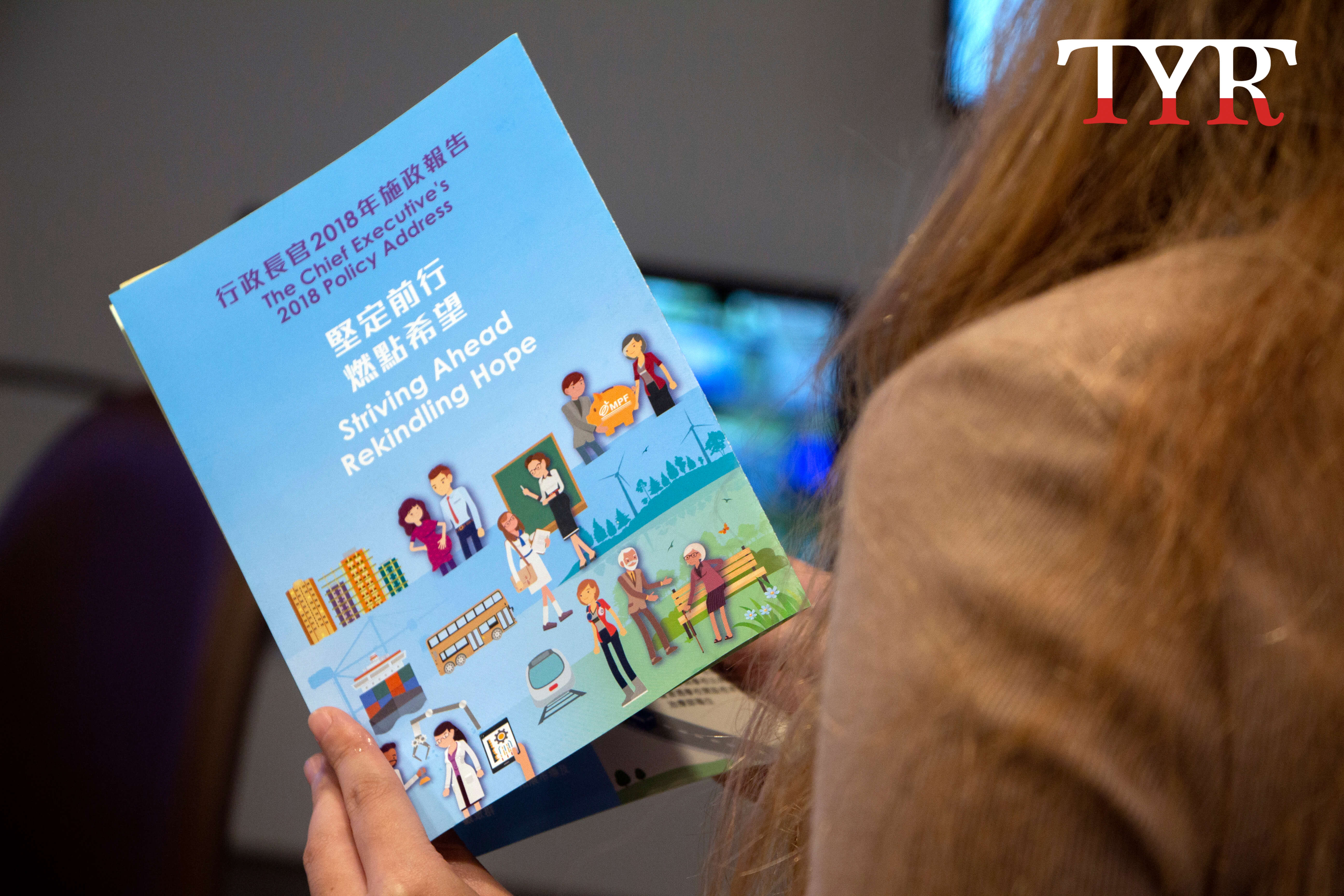 Mr. Ip also said that quality teachers will leave if schools are unwilling to offer them fair employment terms.