The New Normal of Learning: Online Classes
By: LI Chak Ho Samuel

Edited by: SamuelMo

2020-12-16
COVID-19 has posed great challenges to the education system in Hong Kong. Schools have to adapt to online teaching to prevent the spread of the virus. 
Under the incoming fourth wave of COVID-19, Mr Lobo Ho Lik-sang, the principal of the Maryknoll Fathers' School, said that there are many challenges to overcome, while teachers and students are improving in online teaching and learning under the new normal.
Under the COVID-19 pandemic, teachers have to teach by using online conference software and assess students' performances online. Students are also facing uncertainties under the pandemic. Some have lost practical learning opportunities, some have lost the precious interacting moments with teachers and friends, some are having difficulties in online learning such as completing assignments and examinations.
"Online teaching is a tough challenge for teachers," said Mr Ho."Zoom is a one-way method of teaching and it is hard to build an interactive environment," he added. Mr Ho also attributed to network infrastructure and the limitations of technology as the problems in the online teaching environment.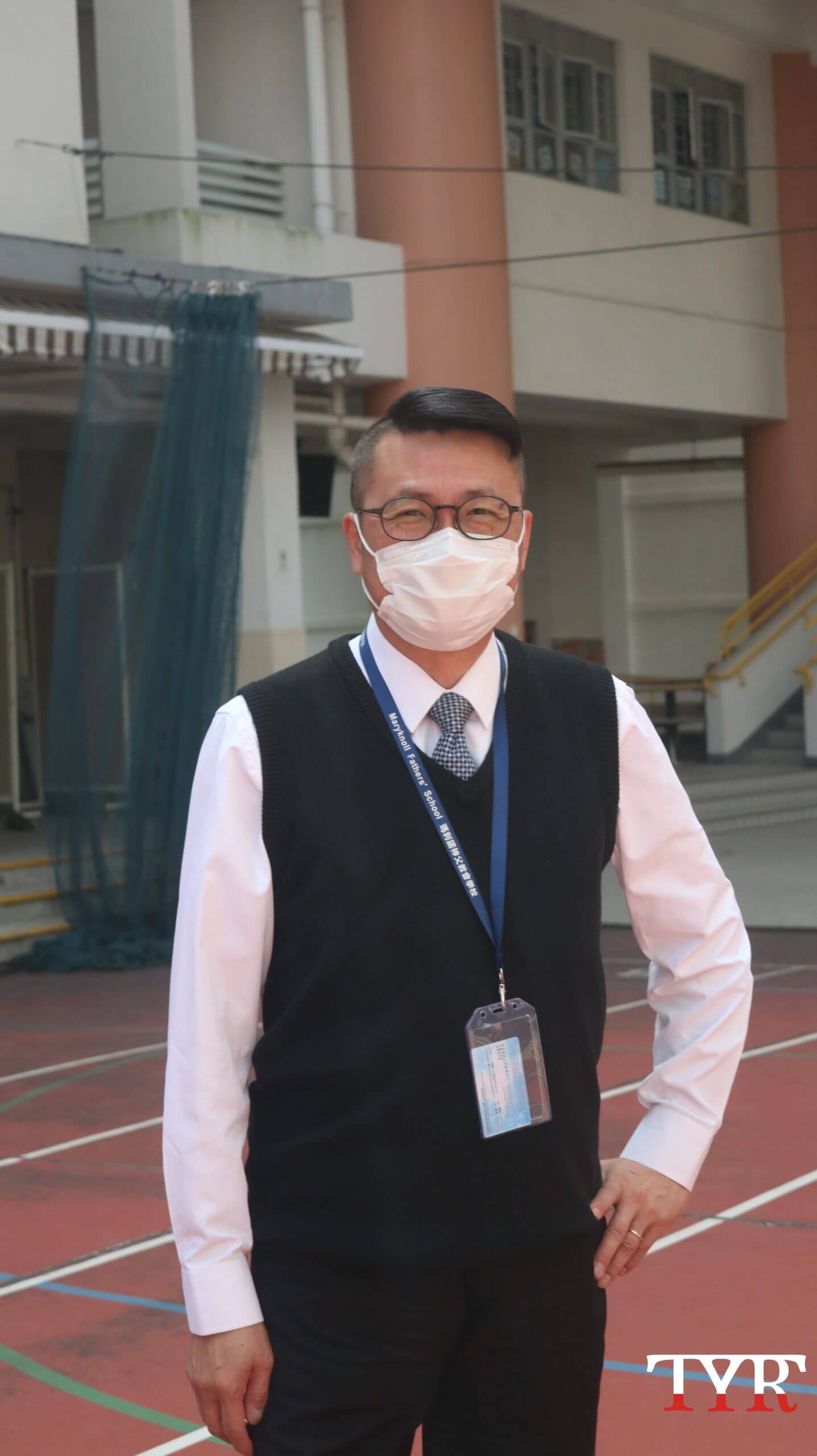 While teachers find online teaching tough, college students feel helpless in completing assignments with insufficient assistance from teachers. "I have to do my assignments and exams without any help from teachers at home. I feel helpless,", said Jeremiah Choong Hon-lam, a student from the Heng Seng University of Hong Kong.
Mr Choong also added that some practical training cannot be delivered online. "My assignments include practical training, and I can't do it at home," said Mr Choong.
Mr Ho also echoed the concern raised by Mr Choong. "Not every concept and knowledge can be taught online. For example, experiments and physical techniques have to be learnt in a realistic situation."
Mr Choong's situation is just a tip of the iceberg. According to a survey conducted by the Lingnan University in June,43 per cent of respondents indicated that the lack of interaction is one of the drawbacks of online learning while 31 per cent of respondents also agreed that the inability to communicate with teachers and receive timely responses to questions are another problem they faced in online learning. Nearly half of the respondents also claimed that they feel more stressed because of online learning.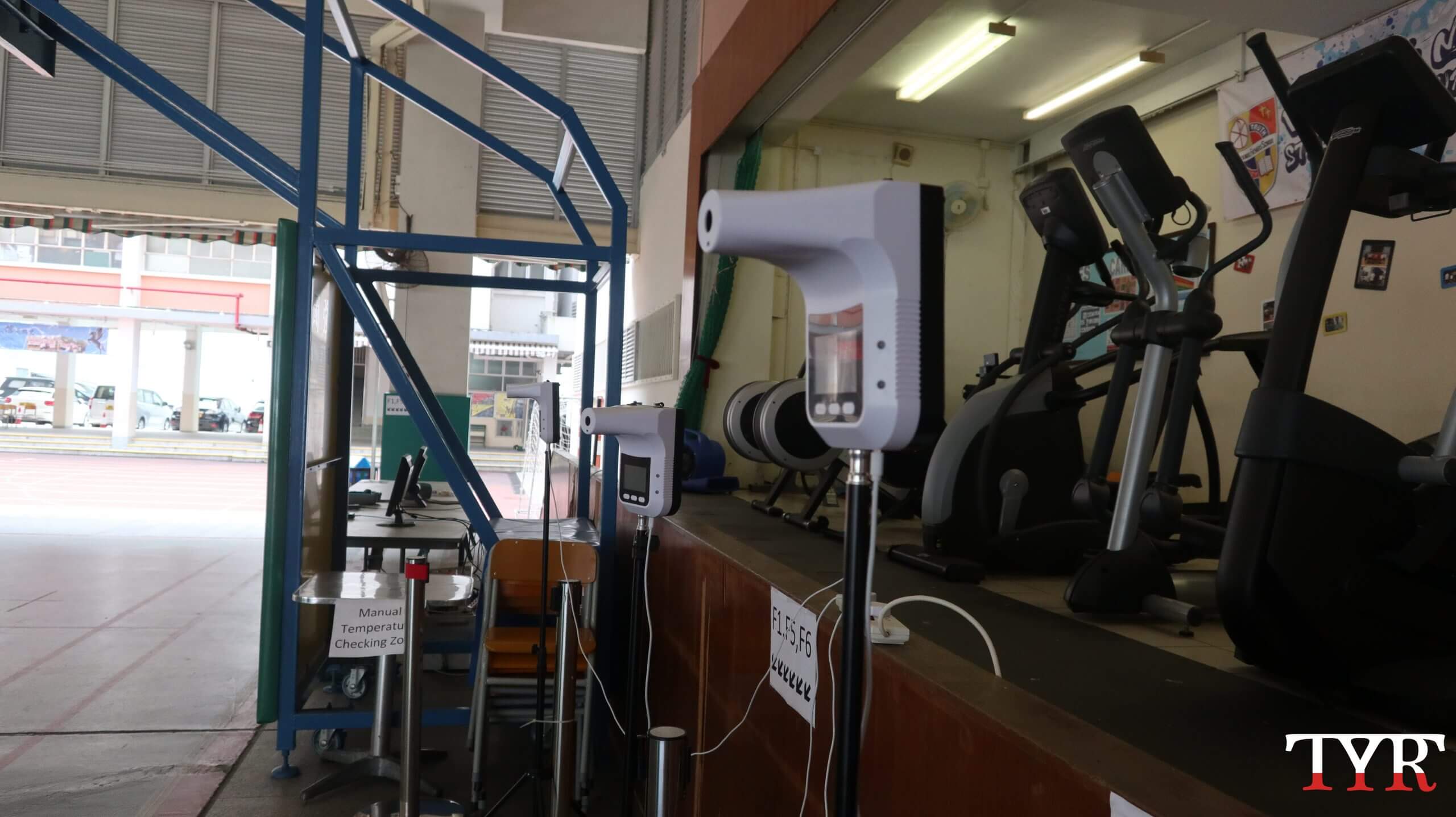 "Perhaps school teachers could enrol in some training on making better pedagogical videos. Another challenge is the digital communication skills of teachers and students. Some students found that their teachers' online presentation skills can be improved, " said Thomas Chiu Kin-fung, assistant professor at the Faculty of Education of the Chinese University of Hong Kong.
Due to the pandemic, descriptive grades also replace actual marks."We have changed the presentation of the report card to give descriptive grades, such as excellent, good, fair, pass or fail, instead of marks," said Mr Ho. "We want to encourage our students."
Such changes in grading and assessments also affected schools' estimation on the performance of students in the university entrance exam, the Hong Kong Diploma of Secondary Education.
For estimating the performance of students in public examinations, Mr Ho said that the scores are first converted into a grade with reference to the student's position in the group, then converted again by referencing the grade to numerical grades as given in the public exam.
"We don't give the mark to students because we cannot find enough scores due to the school suspension,' said Mr Ho. 'We do not have enough data to build up a mark," he added.
Besides these challenges, Professor Chiu and Mr Ho mentioned the problems of education inequality complementing online schooling.
"Top students have more self-control. They can last longer during self-regulated learning," said Mr Ho
Alternatively, Professor Chiu attributed to internet access, parenting and self-learning skills as the key to effective online teaching. Such factors will put students with a better social-economic background in an advantaged position during online teaching periods.
School scheduling under the new normal also presents challenges to both the school and students. According to Mr Ho, his junior form students leave the campus at 12:45 pm and join online classes at 2:30 pm. For senior form students, they have to prepare for public exams, so their classes end at 5:30 pm.
Professor Chiu commented on this situation and said that it is the only option that schools have. " Teachers and schools need to re-plan or redesign their timetables to make use of face-to-face and online lessons,' said Professor Chiu. He also pointed out that some schools are already very clear of what online lessons should be used for, using small group discussions as an example.
While professor Chiu suggested re-planning for the lesson timetable, Mr Ho said that the solution of the problem goes to the supply of teaching and demand for exam-oriented teaching. "When there is a high demand for exam content and insufficient teaching time, the only way to free students is to cut the syllabus," he said.
Professor Chiu suggested that curriculum changes and teacher training are the two solutions for online teaching under the continuing pandemic. "School leaders should redesign their curriculum and timetable for school closure when it becomes completely online, organise high-quality teacher training workshops and provide sharing sessions for teachers," said professor Chiu.
Mr Ho said teachers are telling students that all learning opportunities are essential to them. "We emphasised the importance of school-based assessment to our students. Students should be punctual in real-time online lessons. All assignments become essential now." he said.
"We should prepare ourselves for changes, no matter it is the environment or the way we live and be educated, otherwise one will not be viable in the new world," Mr Ho concluded.